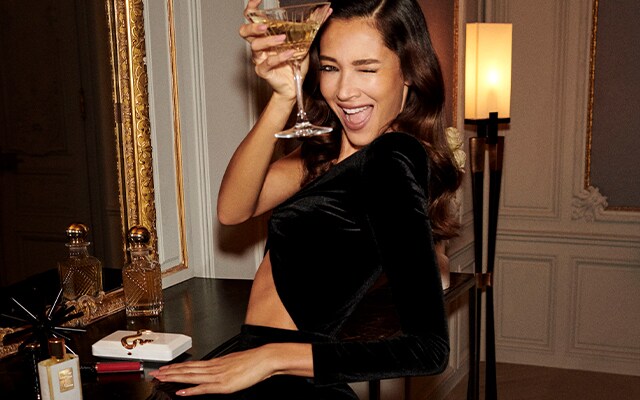 Black Phantom - "MEMENTO MORI" cocktail
Discover the cocktail recipe inspired by the perfume Black Phantom - "MEMENTO MORI"

TASTE: gourmand and toasted
TYPE OF GLASS: highball
METHOD : mixing glass

_____


INGREDIENTS

8 YEARS OLD BACARDI RUM TO BE INFUSED IN PU'ER TEA • 2 cl
COLD BREW COFFEE TO BE INFUSED IN PU'ER TEA • 6 cl
PANELA & TONKA SYRUP • 4 cl
COFFEE LIQUOR • 1 cl
VANILLA MOSS • 3 cl

_____


GARNISH

Smoked sandalwood
Orange zest
Metallic straw
_____


STEPS OF PREPARATION

1 Prepare the Vanilla Moss by mixing:
30cl - liquid cream
5cl – egg white
2 - vanilla beans

2 Then continue with the Panela & Tonka syrup preparation:
300g - panela
30cl - water
22g - tonka beans

3 Stir all the ingredients, double strain into the glass over fresh ice

4 Decorate with vanilla moss and burn the sandalwood and capture the smoke in the glass.
Alcohol abuse is dangerous for health. To consume with moderation.
About our cocktail inspired by Black Phantom, "MEMENTO MORI"
Let yourself be seduced by its gourmet and grilled taste. Ideal with a highball glass, this cocktail will delight your taste buds and those of your guests thanks to its combination of rum, coffee, panela syrup and tonka, coffee liqueur, with a final touch of vanilla mousse.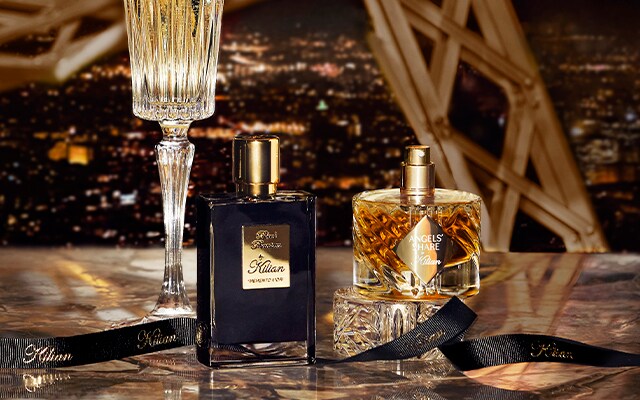 Black Phantom – « Memento Mori »
Discover the iconic woodsy KILIAN Paris scented creation.