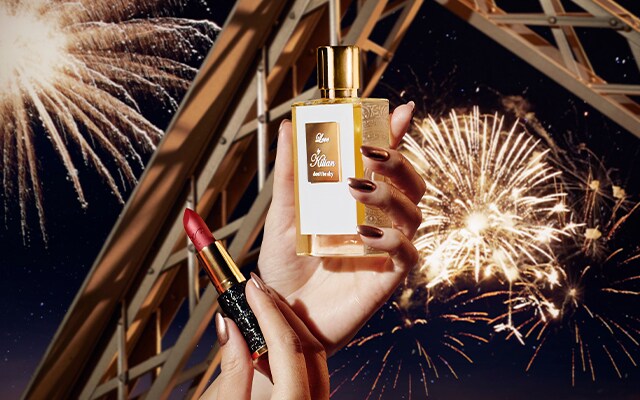 New Arrivals
Discover our latest scented creations. 
Discover our latest scented creations. 
About our new arrivals
Don't miss the latest trends. Discover our new arrivals on the official online boutique. Kilian Hennessy, our founder and creative director, never ceases to be inspired and create bold and daring perfumes. KILIAN fragrances can be worn as shields of protection or weapons of seduction. In this category, you will find the most recent iconic launches. Let yourself be tempted by KILIAN's latest exclusive fragrances for men and women. Upgrade your olfactory atmosphere by picking a new fragrance today. It will elevate your mood and give you that confidence you need to conquer the day. From amber, musk and leather scents to fresh and sweet fragrances, you will definitely find your new perfect fragrance for day and night. Our eau de parfums are great products to gift to your friends and loved ones. Find the classic floral feminine scent for your girlfriend. If she likes jasmine or bergamot, the Narcotic flowers family is the one for her. For the sophisticated man, pick an intense spicy and romantic cologne. Our citrus fragrances are perfect unisex perfumes. In need of new beauty essentials? Try Le Rouge Parfum, our deliciously scented red lipsticks. For an enhanced beauty ritual, discover our body and hair products. Many online offers can be redeemed on the online boutique. Start shopping now and be the first to try out KILIAN's most recent launches.